Full Bathroom Remodel Options for Homeowners in Wichita, KS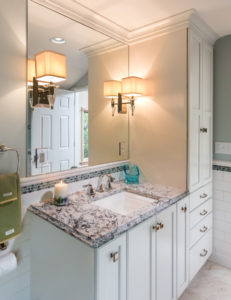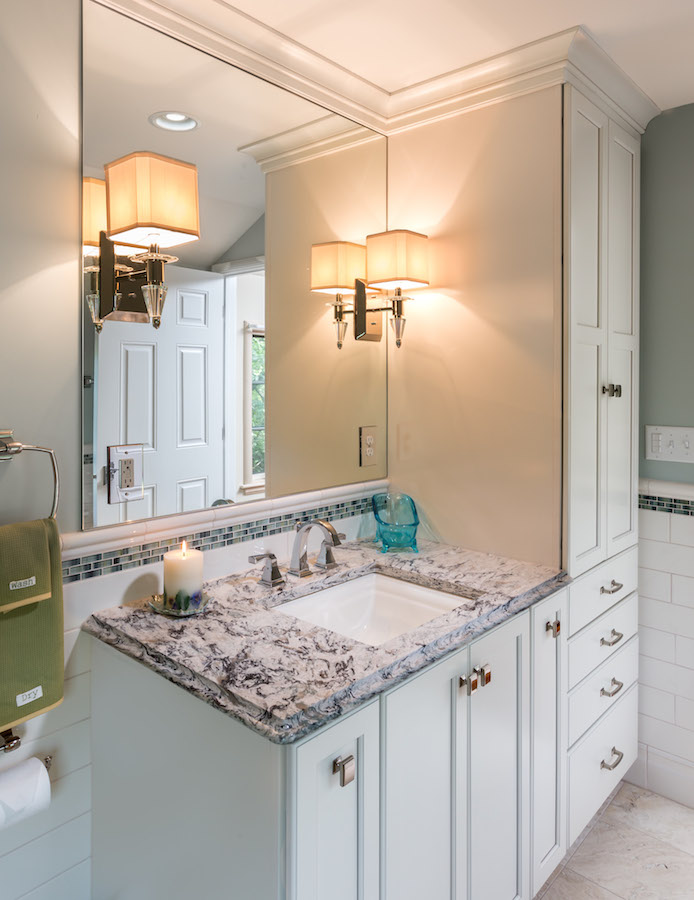 If you're looking for a reliable company to provide bathroom remodeling services at your home in Wichita, Kansas, or a surrounding area, no one is better than the experts at Homeland Construction Services. We have proudly served the area since 2000 and will provide beautiful and comfortable products that will add value to your home while creating a more functional and safe bathing environment at your home.
Complete Bathroom Makeover
At Homeland Construction Services, we will completely custom remodel your bathroom to suit the design needs you have for your bathroom. Our full-scale bathroom remodels can begin by gutting the entire space and replace your existing products with whatever products you desire, whether it is a double vanity, a walk-in shower, heated tile flooring, new sinks and countertops, or a tub-to-shower conversion. Many homeowners desire many of these projects completed at the same time to create a completely remodeled bathroom that will now suit the exact needs you have for your space.
Once the design of your bathroom has been finalized, we'll work closely with you to ensure that you select the right products and materials to finalize the details of your plan. You can visit our showroom to see these products in person and we can offer our expert advice while you make your selections.
Also, our trained and experienced team of in-house professionals will perform your bathroom remodel with the level of expertise that you desire. Our craftsmen will bring honesty and integrity to every job we complete, offering the highest levels of professionalism and attention to detail throughout your entire bathroom remodel. Furthermore, we back all of our bathroom remodels with a LIFETIME workmanship warranty for added peace of mind.
Contact Us Today!
If you're ready to start exploring the options available with a custom bathroom remodel at your home in Wichita, KS, or a surrounding area, contact Homeland Construction Services today. When you do, make sure to ask about the financing options we offer to qualifying homeowners.