Custom Home Remodeling Services From a Trusted, Experienced Contractor in Wichita, KS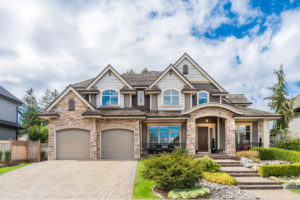 Is there a home remodeling project you want to complete? Perhaps you spend all your time scrolling through pictures of renovated kitchens, or you're tired of showering in a cramped bathroom, or you're ready to take on that home addition you can't stop thinking about. If so, there's no better company to turn to for custom home remodeling than Homeland Construction Services. We've been serving homeowners in Wichita, Kansas, and surrounding areas since 2000, and we have built a reputation for delivering skilled services and installing top-notch products. We don't engage in gimmicky sales tactics but instead work hard to build your trust by offering customer-centric service that always goes above and beyond.
The Residential Contractor That Does "Everything Construction"
As an experienced home remodeling company, we don't offer a small selection of services for our customers to choose from. Instead, we do "Everything Construction." This means that we can complete virtually any type of residential remodeling project you have in mind, including custom builds and full-scale home remodeling. Our team of skilled craftsmen are always meticulous in their work and pay close attention to detail to ensure every project is completed to their high standards. It's due to their diligence that we're able to back all of our projects with a lifetime workmanship warranty.
If you're ready to turn your home into your dream home with our custom remodeling services, contact Homeland Construction Services today. We'll be glad to schedule a complimentary consultation, which will include a free estimate, at your convenience.