Commercial General Contractor Available for Your Property in Wichita, KS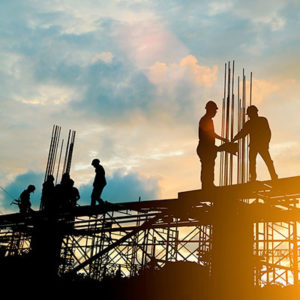 If your commercial property requires construction in Wichita, Kansas, or a surrounding area, look no further than the professionals at Homeland Construction Services. We have proudly served the area since 2000 and will happily tell you more about the commercial construction work that we perform. Our team has built a reputation for providing quality work and having a high level of ethics and trust because we are the commercial contractor that asks questions that others don't. What's more, we don't consider a job complete until we have obtained your complete satisfaction.
We are an established Wichita Class A General Contractor and specialize in specific areas of commercial construction, placing us on a level that other "full service" commercial contractors just can't match. This means that our installers truly excel when it comes to commercial projects featuring:
Metal framing
Concrete
Roofing
Drywall
Professional Commercial Installations
When you turn to Homeland Construction Services, you'll see what it's like working with a great team where every installer has tons of experience. This means that we can handle any project you desire for your commercial property and we stand by our work with a LIFETIME workmanship warranty.
Contact Us Today!
For more information about the impressive commercial construction services that we offer to property owners in Wichita, KS, and the surrounding areas, contact Homeland Construction Services today. When you do, we'll happily answer any questions you may have so that you know for sure that you're going to get the quality you deserve at a fair price.